Contact Us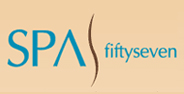 SPA fiftyseven
7600 South Red Road, Suite 201
South Miami, FL 33143
Tel: 305 668-2857
Fax: 305 675-2474
Website: www.spa57.com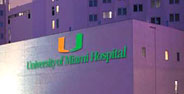 Med Spa @ University of Miami Hospital
WEST BUILDING
1321 NW 14TH STREET
SUITE 303
MIAMI, FLORIDA 33125
Tel: (305) 548-4006
FAX: (305) 548-4055
Website: www.medspaum.com

Agradecemos su interes en Carboxiterapia y sus preguntas o comentarios. Usted puede enviarnos un correo electronico a info@carboxytherapymiami.com. Favor de esperar 72 horas por una respuesta.
Tambien puede llamar a una de nuestras oficinas all 305-668-2857 (ubicacion SPA fiftyseven) o (305) 548-4005 (Med @ University of Miami Hospital, la ubicacion del Hospital) y para programar una consulta personal.

Med Spa @ University of Miami Hospital

Situado junto al Hospital Jackson y la estacion de metro Civic Center.

Spa fiftyseven

Ubicado a pocas cuadras de Sunset Place, el centro comercial del sur de Miami, y esta a solo minutos del Downtown Dadeland, Coconut Grove y Coral Gables.

University of Miami Hospital Mapa



SPA fiftyseven Mapa